Have you always wanted to strengthen your legs without using expansive exercise leg machine ? I've collected for you the best exercises for shaping your legs, your thighs and your butt and the best part is, you don't need any workout machine but yourself to hit a whole range of lower body muscles.

Did you know that the leg muscles are some of the strongest and largest in the body and form a significant portion of a person's mass? And no wonder why – the leg muscles support and balance your body. These muscles move the bones to create movement such as standing, walking, running, jumping and similar activities.

There are many muscles in the leg and they are broken into two groups: the upper leg muscles and the lower leg muscles. The upper and lower leg muscles can be further divided into front (anterior) and back (posterior) leg muscles.

Upper leg muscles – The primary front leg muscles are also called the thigh muscles which are responsible for extending or straightening the leg. The muscles at the back of the upper leg are often called the hamstrings, which are responsible for flexing or bending the leg. Sometimes the glutes (gluteus maximus), or "butt" muscles, running from the pelvis to the upper thigh are also considered leg muscles.

Lower leg muscles – At the front of the lower leg there are the shin muscles which are responsible for bending the foot upwards at the ankle and for sideways flexion and extension of the foot at the ankle. At the back of the lower leg there are the calf muscles which pull up the heel and extend the foot during walking and running.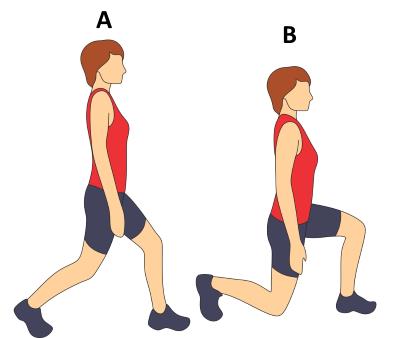 2. Squats
Squats are great for strengthening the thighs and the butt. Stand with your feet shoulder-width apart and your hands stretched forward for extra balance. Now bend your knees and lower yourself – your knees should be nearly at a 90 degree angle and your thighs are parallel to the floor (see illustration). Don't forget to keep your back straight and don't let your knees extend over your toes. Then get up back to starting position. Perform 2 sets of 15-20 repetition.
For the rest of the story: http://www.healthyandnaturalworld.com/exercises-to-tone-your-legs-and-butt-at-home/