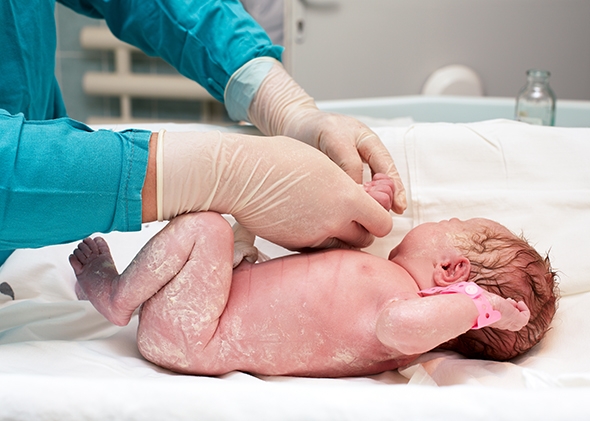 Imagine you are in recovery from labor, lying in bed, holding your infant. In your arms you cradle a stunningly beautiful, perfect little being. Completely innocent and totally vulnerable, your baby is entirely dependent on you to make all the choices that will define their life for many years to come. They are wholly unaware (at least, for now) that you would do anything and everything in your power to protect them from harm and keep them safe. You are calm, at peace.
Suddenly, the doctor comes in. He looks at you sternly, gloved hands reaching for your baby insistently. "It's time for your child's treatment," he explains from beneath a white breathing mask, shattering your calm.
Clutching your baby protectively, you eye the doctor with suspicion.
You ask him what it's for.
"Oh, just standard practice. It will help him or her be recognized and get along more easily with others who've already received the same treatment. The chance of side effects is extremely small." This raises the hairs on the back of your neck, and your protective instinct kicks your alarm response up a notch.
For the rest of the story: http://www.slate.com/blogs/outward/2014/06/26/infant_gender_assignment_unnecessary_and_potentially_harmful.html