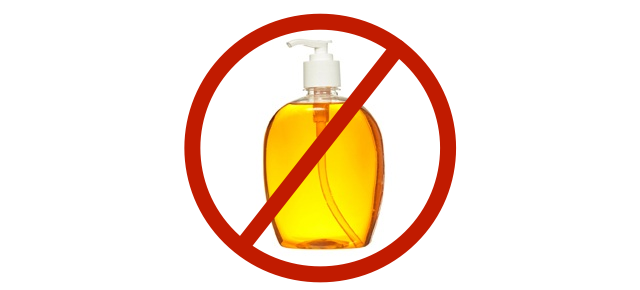 It's been ingrained in us since childhood. Don't want to get sick? Wash your hands with antibacterial soap. But the same compound we entrust to fend off the sniffles could actually be harming us—and creating an army of superbugs in the process. It's time to ban antibacterial soap.
If that sounds farfetched or alarmist, it shouldn't. In fact, it's already happening. Just this past Tuesday, Minnesota became the first state to ban antibacterial soaps loaded with something called triclosan, a nasty little chemical that comes with a whole host of problems. And you can find it in about 75% of all liquid soaps on the market.
Other states are almost certain to follow in Minnesota's footsteps, but even that ruling doesn't officially go into effect until 2017. So there's a good chance that you'll be seeing the stuff on drug store shelves for years to come. If you do, steer clear.
Ever since triclosan-inclusive products made their way into the home in the 90s, we've put the stuff in everything from liquid soaps and makeup to cutting boards and mattress pads.
What the original 1978 draft did find, though, was that triclosan was totally ineffective. The FDA may not have proven definitively yet that antibacterial soap is safe, but they have proven, after 42 years of research and independent studies, it has zero health benefits over normal soap and water.
For the rest of the story: http://gizmodo.com/the-case-against-antibacterial-soap-1579577962