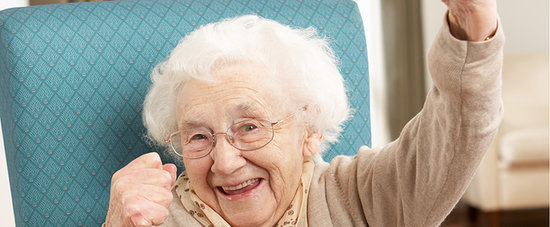 People often tell Regina Brett how great she looks for her age. Turns out, she is actually 54 years old — not 90. She wrote down these life lessons the night before her 45th birthday after being diagnosed with breast cancer. Over that past decade, these lessons have gone viral on the Internet amid claims that she is 90 years old. Luckily, she finds humor in this misrepresentation, knowing how many lives she has touched.
Whatever her age might be, these universal lessons are relatable to anyone who needs a little reminder of what's important in life.
1. Life isn't fair, but it's still good.
2. When in doubt, just take the next small step.
3. Life is too short to waste time hating anyone.
4. Don't take yourself so seriously. No one else does.
5. Pay off your credit cards every month.
6. You don't have to win every argument. Agree to disagree.
7. Cry with someone. It's more healing than crying alone.
8. Save for retirement, starting with your first paycheck.
9. When it comes to chocolate, resistance is futile.
10. Make peace with your past so it won't screw up the present.
11. It's OK to let your children see you cry.
12. Don't compare your life to others'. You have no idea what their journey is all about.
13. If a relationship has to be a secret, you shouldn't be in it.
14. Life is too short for long pity parties. Get busy living, or get busy dying.
15. You can get through anything if you stay put in today.
16. A writer writes. If you want to be a writer, write.
For the rest of the story: http://www.savvysugar.com/45-Life-Lessons-Written-90-Year-Old-Woman-34209890